Search Results (1 properties)
Residential Investment/Development Site - 0ft² & upwards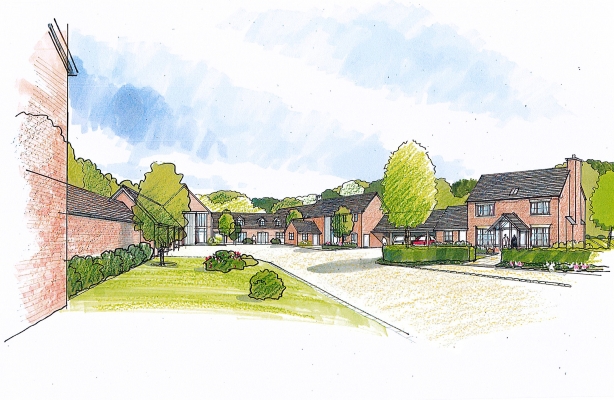 Planning Permission for a 'Courtyard Style' Development of 6 Residential Units
Rural Location on the Edge of Cannock Chase
Approximately 6 Miles South of Stafford on the A34
Former Burrows Premises, Springslade Works, Bednall
Price
GUIDE PRICE: £575,000 plus VAT
Size
1.2 Acre (0.49 ha)
The site offers an outstanding development opportunity and extends to approximately 1.2 acre (0.49 ha) being regular in shape.
The proposed development comprises of a "Courtyard style" scheme of 6 dwellings together with car ports.
The individual residential units will provide 2 x two bedroomed dwellings, 1 x three bedroomed dwelling, 2 x four bedroomed dwellings and 1 x five bedroom dwelling. The drawings highlight total accommodation extending to approximately 11,212 sq ft (1,041.6 sq m with total car port space extending to 2,316 sq ft (215.2 sq m).
There are currently no properties matching your search
Your search did no match any properties we curently have available
Please try selecting another property type, or widening your size criteria.